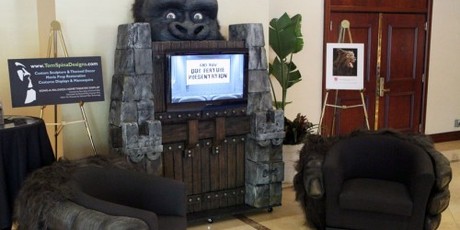 Wonderful picture in today's Herald of the King Kong inspired lounge furniture.
Just what every home needs is the TV built inside a make believe wood and stone wall with King Kong peering over the top 
The chairs are round and brown with finger-like ape hands around the sides.
I guess if we take these we would need to change the art work to something more in keeping with the theme too!
Perhaps for now we'll stick to our neutral tones