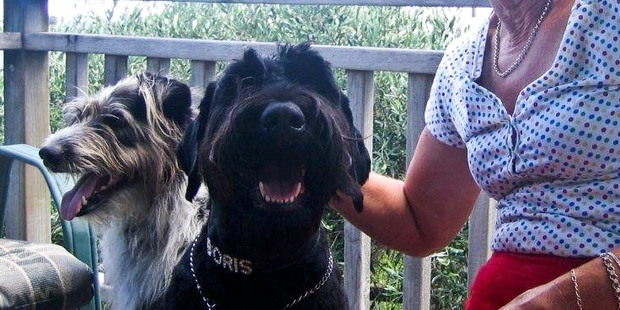 Late last year one of my team members was bitten by a dog when checking into a B&B.  As she was there for work it was a health & safety issue for us.  Staff member v distressed and did seek medical attention for the dog bite.  Anyway we laid compliant with local Council - and as dog had bitten before there was a court case
Been drama all the way through with owner harassing our staff member.  Some of it very nasty - had to get Council and Police to intervene last year
Court case a week ago said dog had to be destroyed.
Now this
http://www.nzherald.co.nz/nz/news/article.cfm?c_id=1&objectid=11249446
so while Boris looks lovely - actually if he is guarding the property he lunges all his 46kg at visiting policemen or people coming to stay at B&B.  if visitor weighs less than Boris then she will be knocked to ground, bitten, bruised and distressed.  
We know Schnauzers can be boisterous - but biting is beyond the pale.
So for me Boris and the blue needle have a date